If you want to become a successful businessman, then watch these 5 Bollywood movies today.
Films have always been called the mirror of our society. It is believed that what happens in the society is shown in the movies. But still films are considered only a means of entertainment. But there are many films which leave a deep impression on our lives and teach us a lot, seeing which our perspective changes.
                           Top 5 Bollywood Movies Every Entrepreneur Should Watch
Many films have an important contribution in the field of business as well. Today we have many such Indian movies which will inspire you to move forward as a businessman. As we all know that today everyone wants to do business, wants to make a different identity, but very few people know about how to make business successful .
5 Indian films related to business
In such a situation, today we will tell you about 5 such Indian films which can help you in becoming a successful businessman.
teacher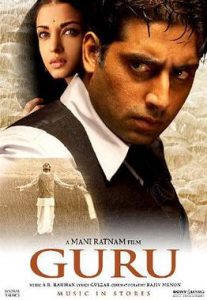 Starring Abhishek Bachchan and Aishwarya Rai, the film is based on the life of famous industrialist Dhirubhai Ambani. You can learn a lot about business from the movie 'Guru' directed by Mani Ratnam. The film traces the life of a man born in a middle class family who later becomes a successful businessman with his hard work and passion. In which there is no one with him and dreams are to do something big in life. How does he take his life out of struggle and towards success?
After watching this movie, you will definitely be able to take inspiration from the fact that even when you have nothing, you can move forward in your life. After watching this film, you will easily understand that how a young man from a small village, leaving behind the lack and inferiority, one day becomes one of the richest people in the country. The story of one who does not give up even in adverse circumstances is a very inspiring film for those starting a business today. This film inspires not to give up even after all the difficulties.
band baaja baaraat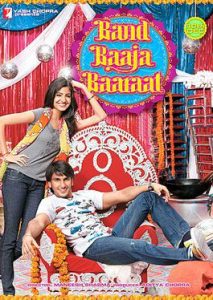 Band Baaja Baaraat, released in 2010, is a must watch film not only for the youth but also for the budding businessmen. Anushka Sharma and Ranveer Singh played important roles in this film. You must watch this film from business point of view. Apart from being romantic, the film is also full of innovative business ideas.
The main characters of this film are Anushka Sharma and Ranveer Singh who run the business of a wedding planner. In this film, the wedding planner has been told about the many challenges to come. Also, you get to learn a lot about the many ups and downs in business. This movie might just inspire you to go full throttle as a wedding planner. Along with this, new nuances and principles of business can also be learned. So if you also want to start the business of wedding planner then you must watch this movie.
 Rocket Singh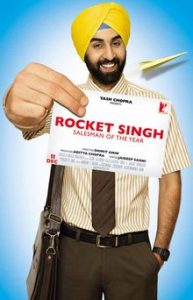 Salesmen often have to face many problems. Looking at his problems, the film Rocket Singh Salesman of the Year, directed by Shimit Amin, is very inspirational for the businessman. This film has been made keeping in mind the youth. In which how much the youth have to wander in search of a job, it is also shown how an average youth struggles to fulfill his dreams.
The film stars Ranveer Kapoor in the lead role as a salesman. Being a salesman, Ranveer Kapoor's work is not appreciated. Then one day he realizes that he has a wonderful talent hidden from others. After which they do their new work with great hard work and make the record of delivering the most orders that year. In such a situation, he gets the Salesman of the Year award by the company. They start their business along with their job and then become the owner of a big company. During this, he has to face a lot of troubles which you can see in this movie. There is a great lesson in this film about not giving up and finding new ways to push yourself. How you can move forward by removing your shortcomings, it is learned in this film.
corporate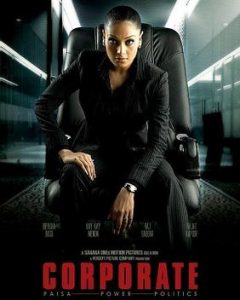 You must have understood from the corporate name itself that this film will teach you new chapters related to business. The film 'Corporate', directed by Madhur Bhandarkar, which came in the year 2006, is still seen as a big lesson for the businessman.
Actors like Kay Kay Menon, Bipasha Basu, Minissha Lamba and Raj Babbar played the lead roles in this film. Indian corporate has been shown in this movie. This business movie in Hindi shows the mutual struggle between two big businessmen. This movie talks about many things in the corporate world. Corporate business movie shows how big businessmen advertise their products, what their lifestyle is like and what plans they make to beat their competitors. In which some plans are wrong and some are right. This film takes you to many bitter realities of the corporate world. In this movie you can also learn about many tricks of doing business. This movie can inspire you to move forward amidst the ups and downs of business.
Bad Company
Badmaash Company is a 2010 business movie starring Shahid Kapoor and Anushka Sharma. In this, everything is learned from thinking about the business idea to how to work on it. It was told in this movie that you can earn crores of rupees from any business but it is very important to manage them properly. Only money management can maintain your business and capital.
The film is about some friends from middle class background who try to become big men and find many ways to do so. Although many wrong ways of doing business have been adopted in this film, but you can learn a lot from it. If you are not able to manage money, then you and your business can fall on its face anytime. This movie gives you a great lesson that how wrong business idea can be harmful for both you and your business. So you must watch this movie to remove the fear of failure in business.
There are many more such films in the Indian film world which can inspire you to move forward in the field of business. Also, you can learn many big lessons for your life from these movies. These movies can help you to achieve great success.